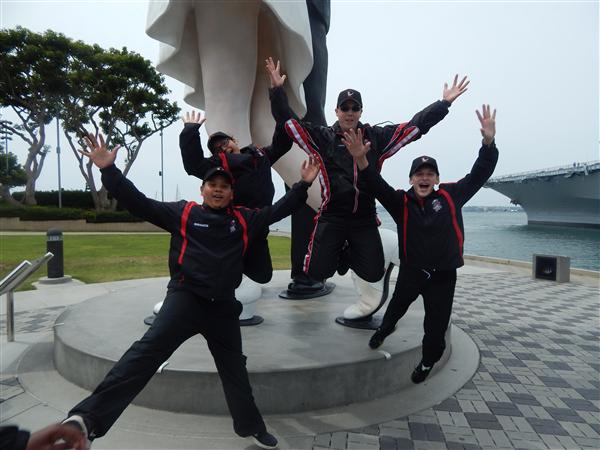 Leadership Education, otherwise known as AS31 is the beggining course for all students entering in to the Air Force Junior Reserve Officer Training Corps (AFJROTC). All students, regardless of grade level (9th, 10th, 11th, or 12th) need to take this course first. Students will get an Introduction to Air Force Junior ROTC, Personal Behavior, Physical Activity and Fitness, and lastly basic drill and ceremonies.

All AS31 classes will start the semester wearing their civilian clothes until 45 days in to the semester. All cadets will be a Cadet/Airman Basic until they have taken the AFJROTC promotion test. All information for the promotion test is taken from the AZ-061 Cadet Guide. Normally, an 80% will get a student promoted, which at that time they will be awarded Cadet/Airman. After a few weeks, the promotion test is given a second time; however, cadets need to score a 90% in order to get promoted.

Students are encouraged to participate in school activities as well as any and all activities offered through AFJROTC. We participate heavily in community service and in order to get awarded the ABU uniform, a student needs to have completed thirty (30) hours of community service.

If a student stays with our program for two (years) they are awarded .50 credit of PE.