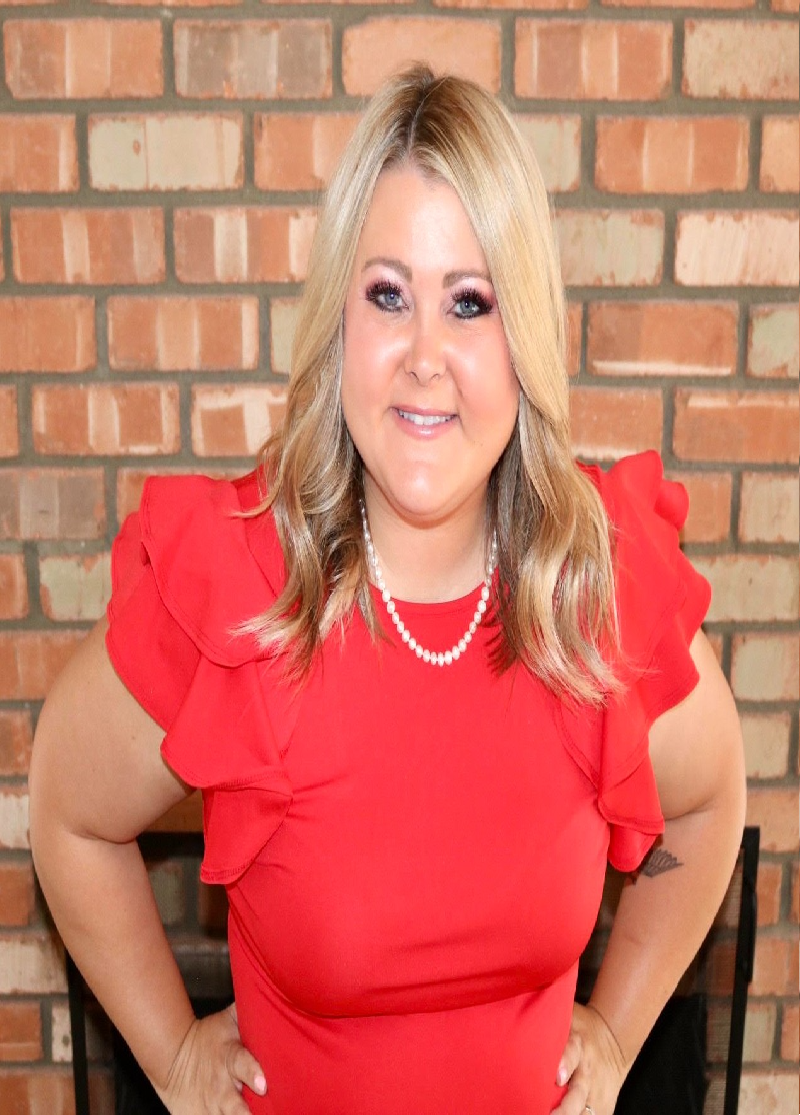 Phone: 623-932-7300 Ext: 1001
Email:
Degrees and Certifications:
Autumn Daniels

Principal of Agua Fria High School

Mrs. Daniels is honored to serve as the Proud Principal of Agua Fria and has invested her entire 15-year professional career to pouring her heart into education, specifically in the West Valley, which has always been home. Autumn Daniels is an Arizona native and grew up in the Avondale community. She graduated from Arizona State University with a Bachelor's in Education with an emphasis in Social Studies and received her Master's Degree in Educational Leadership from Northern Arizona University. Autumn has served in education as a teacher, coach, club sponsor and various leadership roles. Mrs. Daniels began her administrative leadership as a TOSA and then transitioned to the role of Instructional Coach and loved working with new teachers as a teacher mentor. Providing a solid foundation to teachers to create engagement and interest in learning in a positive environment has always been important to her. Autumn also served as the Athletic Director and Assistant Principal at Agua Fria. She helped Agua Fria win the AIA School Spirit Award, was awarded the Kia Grant for $50,000, and won Region AD of the year. As Principal, Mrs. Daniels is grateful for the opportunity to lead a school with such persevering students, an extremely dedicated staff, and a supportive school community. Being an OWL is truly a unique and extraordinary experience. You are part of a school that is rich in history and we are proud of our school traditions with a motto that keeps us grounded, "Honor First, Win or Lose." She is focused on providing students with a sense of belonging that is exciting and enjoyable, so they look forward to attending school. Our overarching goal is to help students feel valued, involved and safe as we develop critical thinkers that demonstrate responsibility, integrity, collaboration and communication to prepare for their future opportunities. In her free time she enjoys hiking, the outdoors and traveling with her husband and son. They love exploring and adventure and have been to many different countries. She is proud to be part of the Owl Family. Go Owls!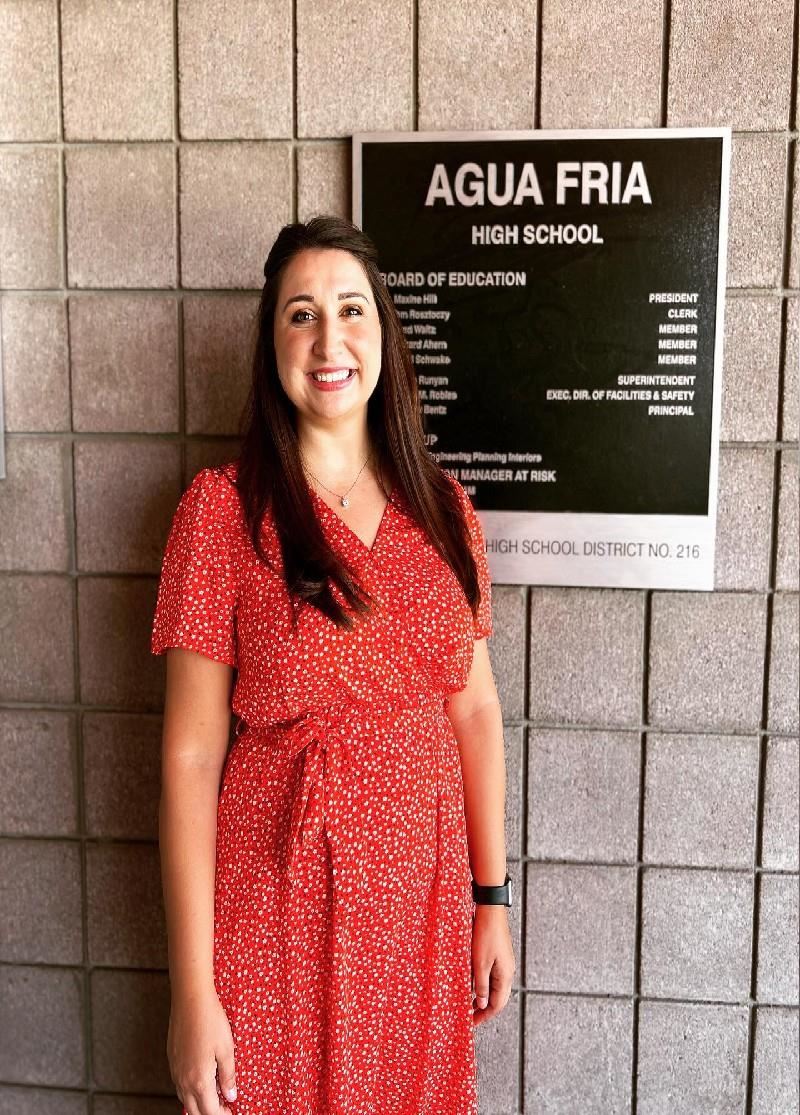 Phone: 623-932-7300 Ext: 1004
Email:
Degrees and Certifications:
Ms.

Aida Alickovic

Assistant Principal

Born in Bosnia, Mrs. Alickovic moved to the United States at the age of 7. Not knowing English and being a refugee made the early years a struggle, but a struggle she uses to advocate for all students today. Aida Alickovic graduated from Tolleson High School and earned her B.A. in Secondary Education in Science from Arizona State University. Mrs. Alickovic received her M.Ed. in Principal Leadership from Northern Arizona University. Aida Alickovic joined Agua Fria High School in 2012 as a biology teacher. She currently serves as an assistant principal and loves every minute of it. In her free-time, she enjoys spending time with her husband and amazing son. She enjoys advocating for all students and building relationships with students and staff. Win or Lose, Honor First. GO OWLS!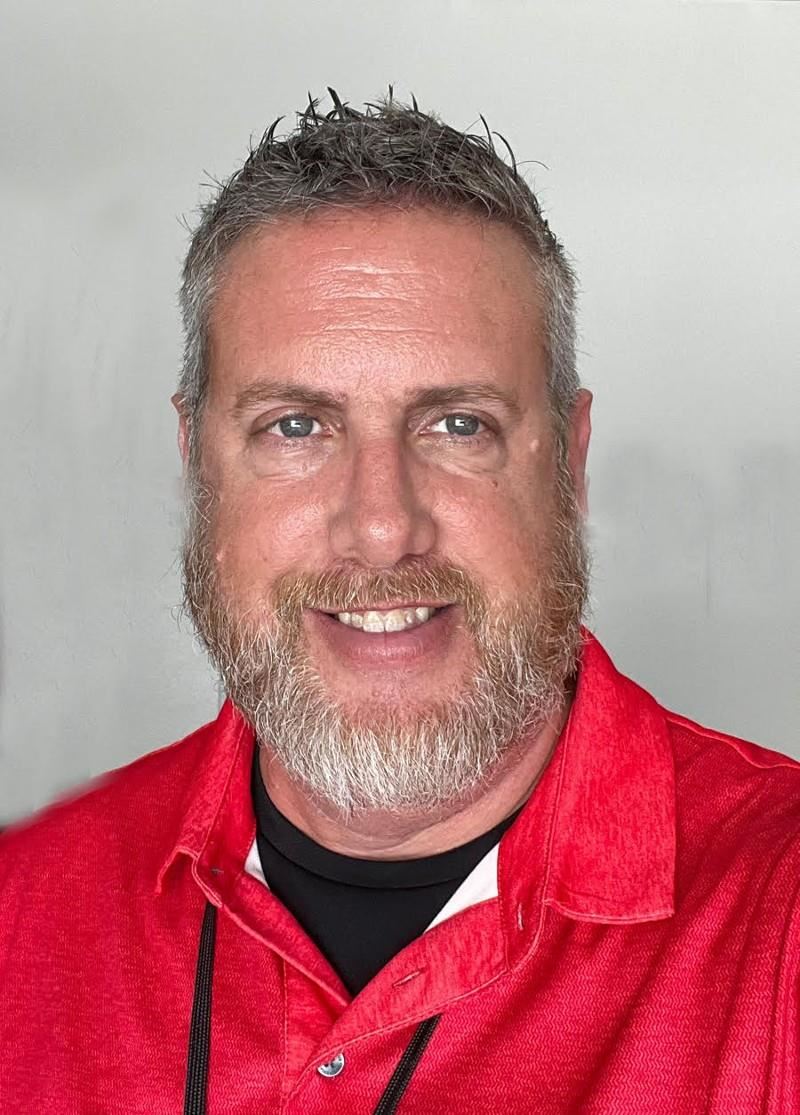 Phone: 623-932-7300 Ext: 1006
Email:
Degrees and Certifications:
Tony Gardner

Assistant Principal

Born in Kansas but raised in southern California. His first degree was a Bachelor's in Christian Education from Ozark Christian College in Joplin, Missouri and he then earned a Master's Degree in Ministry from Hope International University in Fullerton, California. He served as a pastor for more than 15 years before accepting his first teaching position in the Agua Fria district in 2008. After serving as a CTE teacher, TOSA and assistant principal at a sister school, he was given the opportunity to come to AGUA FRIA HIGH SCHOOL and he has landed! Mr. Gardner married the girl of his dreams in 1999 and they are proud parents of three amazing kids. Ellie and Gracie are both in middle school and Joel is in 5th grade. In his current position, as with previous opportunities, Mr. Gardner wants to be a servant leader and is looking to improve the lives of the staff and students at Agua Fria High School. Honor First. Win or Lose.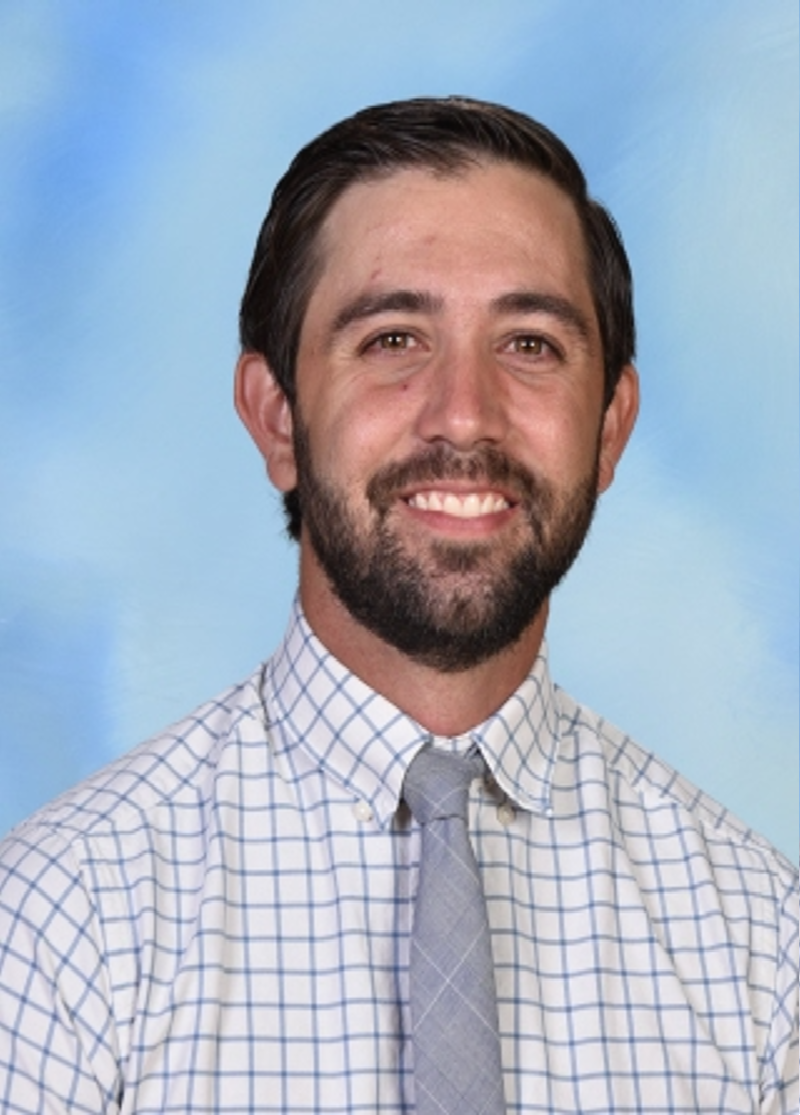 Phone: 623-932-7300 Ext: 1043
Email:
Degrees and Certifications:
Joshua Jovanelly
Assistant Principal / Athletic Director
Mr. Jovanelly is serving his 9th year at Agua Fria High School, first in the role of Athletic Director/Assistant Principal. He has been an Owl for his entire career in education. He spent 8 years at AFHS as a math and journalism teacher, while also coaching football and basketball and leading the math department as department chair. He received his Master's in Educational Leadership from ASU in 2022, his Master's in Secondary Education from ASU in 2016, and his Bachelor's in Print and Digital Journalism from the University of Southern California in 2011. Mr. Jovanelly hopes to use his experiences in teaching, coaching, leadership and communication to help create a positive, active, and welcoming environment that makes all AFHS students want to get involved. Originally from Los Angeles, Mr. Jovanelly moved to Arizona in 2012 and currently lives in Phoenix with his wife and daughter. He is honored to continue working closely with students and teachers in this new capacity. There is no other school he'd rather be. Honor First!

Phone: 623-932-7300 Ext: 1037
Email:
Degrees and Certifications:
Kristen Tiffany

Assistant Principal

Kristen Tiffany is a native of Arizona; she has been in education since 1999 and in the Agua Fria District since 2006. She is an alumni of both Grand Canyon University and Northern Arizona University. Ms. Tiffany is very passionate about education, believing all students can learn and deserve a positive high school experience which prepares them for college and a career. Ms. Tiffany has one son, Ryan, who attends high school within the district and is an avid swimmer. Ms. Tiffany has begun her doctorate in Educational Leadership from Walden University. Aside from being an administrator, she has been an English, Journalism and Theater teacher and a Teacher Mentor.