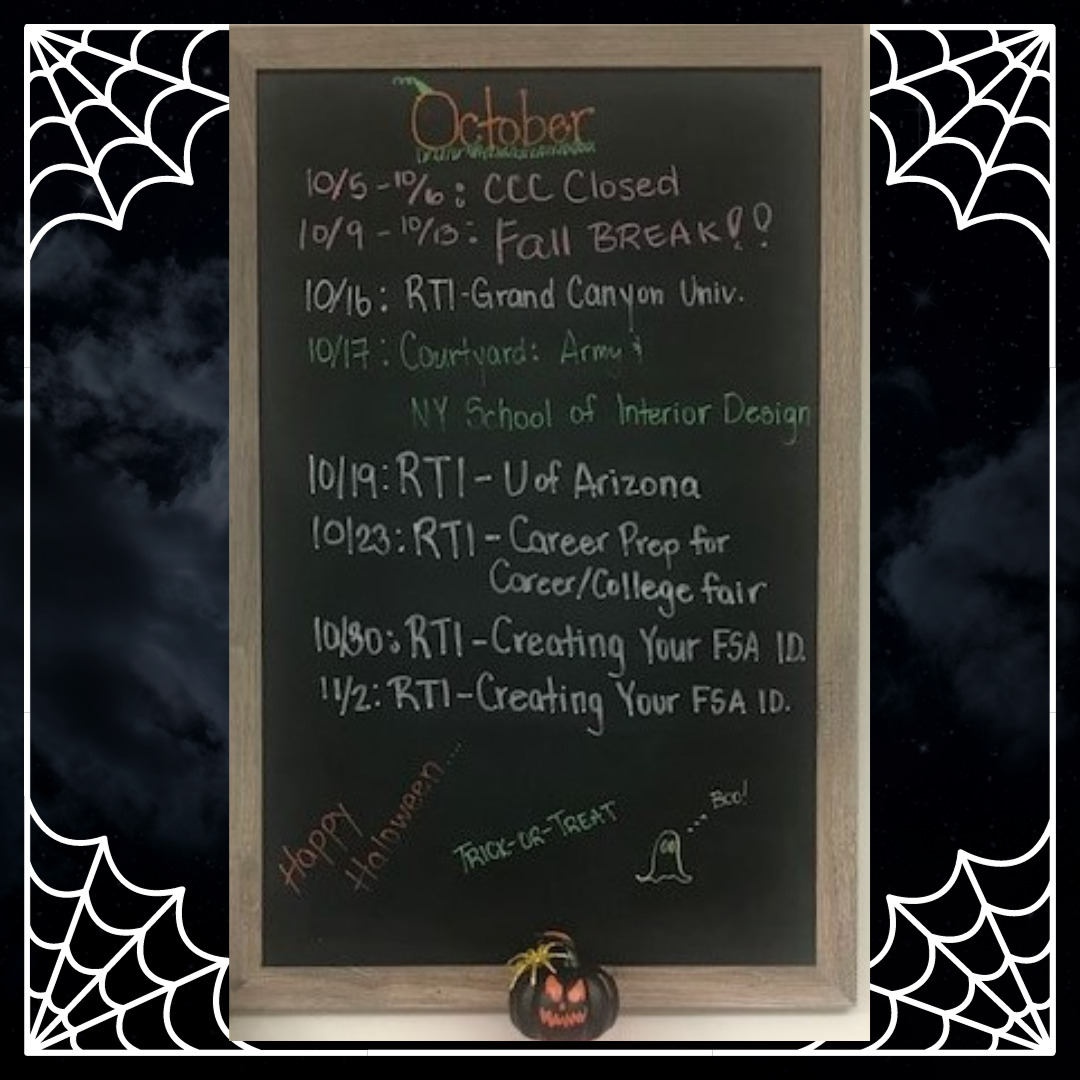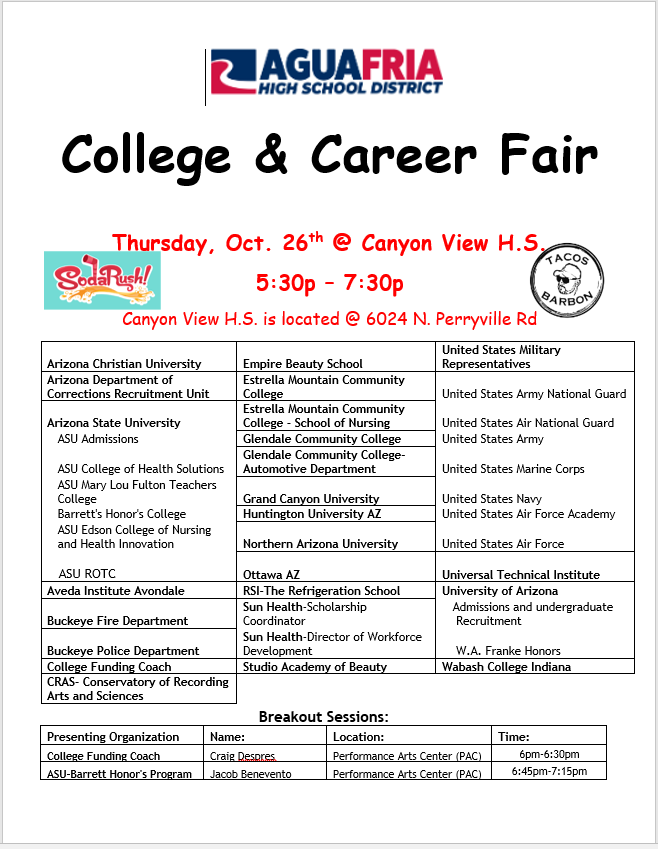 2nd CCC Location - C7

Hey Students - stop by C7 during A & B lunch to ask questions, pick up college information, and learn about the CCC website with scholarships and an up-to-date events calendar.

All Students College & Career Ready

Welcome to Agua Fria High School's College & Career Center's (CCC) home page.

The Purpose of the CCC is to "Provide every student with guidance, knowledge, experience, and access to available resources in preparing them for Life After High School." Whether the students attend a two or 4-year college, a trade school, join the armed services, or go directly to the workforce, the CCC is here to support them.

Throughout the year, the CCC will host visits by various colleges, universities, trade schools, and local city and state career agencies during lunch hours and RTI information sessions. Click on the calendar link to the left at anytime to see who will be here and when. I will also update the Google calendar for each class with this information and list the info here on the CCC home page.

I look forward to working with all students and parents/guardians throughout the year.
Want to add to your college and scholarship applications? Click here to find out!