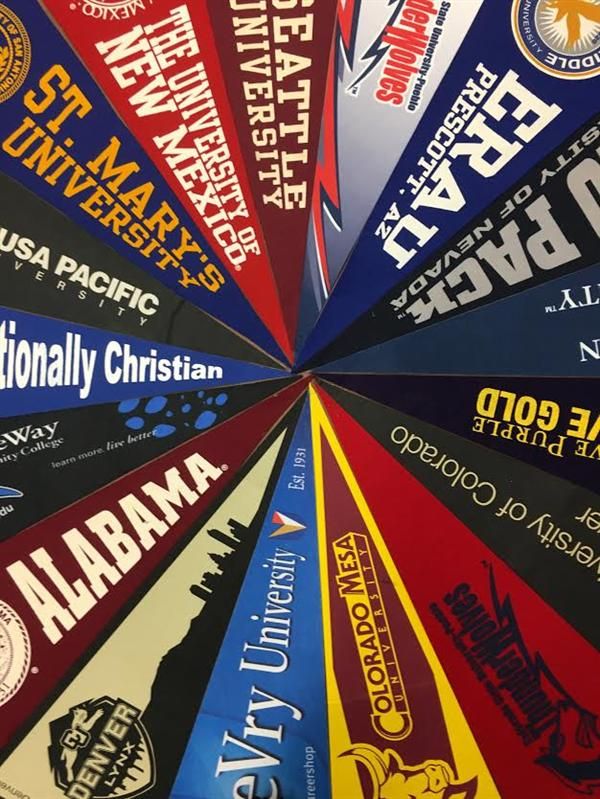 Phone: 623-932-7300 Ext:1044
Email:
Degrees and Certifications:
Make an appointment: tinyurl.com/mciulei1920 B.A., Arizona State University M.Ed., Northern Arizona University
Mary Rosales Ciulei

College and Career Specialist

The main purpose of the College and Career Center is to help students to better prepare for their life after graduation. A student can get one on one attention and help with researching colleges and the best fit for them, how to apply to college(s), financial aid and scholarship information.

In addition to helping students with college information, we have several recruiters from colleges that visit our campus. Students have the ability to sign up in our Guidance Department to meet with college recruiters to ask questions and gather information to help make valuable decisions as to where they may want to attend college. There are several field trips to various colleges throughout the year and students are encouraged to attend.

Several times a month we host our military partners on campus as well for students that may be considering going to the military. We have all branches of the military represented on campus at different times usually during both lunches. Signups are not required for this.

Parents and students are welcome to call or make Virtual appointments here for information and assistance.

Admission counselors can now go to https://CounselorCommunity.com to schedule VIRTUAL appointment visits with our high school. Thank you.
Announcements
Senior Class of 2021

You can start now to apply for admissions to in-State Universities. Click a university or ALL of them to give yourself more options and start applying. To receive a quick response on your admission status, it is a good idea to self report your high school courses, grades and current Senior year classes.

Apply HERE

Priority deadlines listed below will be considered for the most financial aid possible, including institutional scholarships and grants.

Seniors and one Parent Create your FAFSA FSA ID

Use Instructions below↓

Beginning October 1, 2020

Parents and Students, Please sign up to receive announcements from Counselors, and the College and Career Center

Counselor Google Classroom Codes

Seniors (Class of 2021) - 5rtggi6
Juniors (Class of 2022) - pso7u4f
Sophomores - (class of 2023) - hkyb745
Freshmen (class of 2024) - mv2dsq7
University Transcript Request is through Naviance Student. Please see Powerpoint HERE to help you request a transcript.
The Common Application

More than 700 OUT OF STATE colleges.

Only one application, APPLY HERE