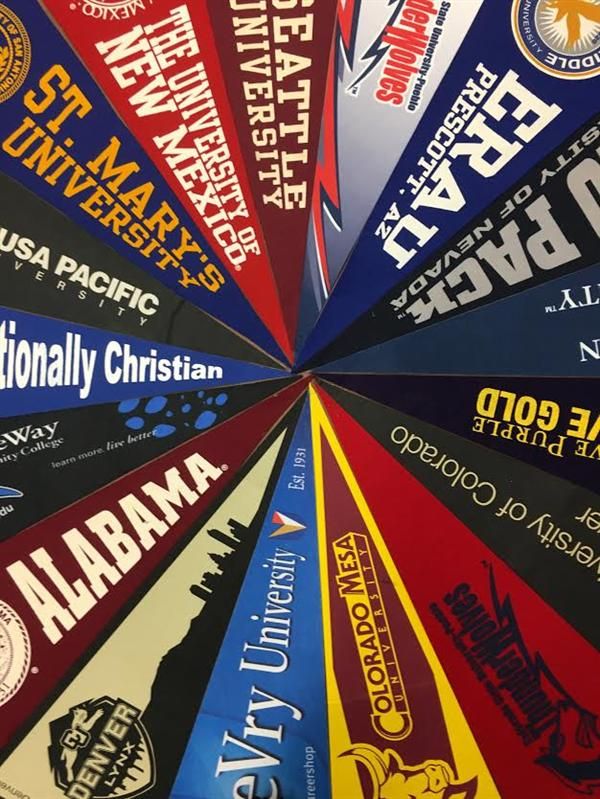 Phone: 623-932-7300 Ext:1044
Email:
Degrees and Certifications:
Make an appointment: tinyurl.com/mciulei1920 B.A., Arizona State University M.Ed., Northern Arizona University
Mary Rosales Ciulei

College and Career Specialist

The main purpose of the College and Career Center is to help students to better prepare for their life after graduation. A student can get one on one attention and help with researching colleges and the best fit for them, how to apply to college(s), financial aid and scholarship information.

In addition to helping students with college information, we have several recruiters from colleges that visit our campus. Students have the ability to sign up in our Guidance Department to meet with college recruiters to ask questions and gather information to help make valuable decisions as to where they may want to attend college. There are several field trips to various colleges throughout the year and students are encouraged to attend.

Several times a month we host our military partners on campus as well for students that may be considering going to the military. We have all branches of the military represented on campus at different times usually during both lunches. Signups are not required for this.

The center is open during lunches, after school, or during class with a pass from their teacher. Parents are welcome to call or make an appointment (tinyurl.com/mciulei1920) to visit.

Admission counselors can now go to https://CounselorCommunity.com to schedule an appointment with our high school. Thank you.
University Transcript Request is through Naviance Student. Please see Powerpoint HERE to help you request a transcript.
National College Fair

Sunday, October 20 and 21, 2019

11:00AM - 3:00 PM

Phoenix Convention Center

100 N. 3rd Street, Phoenix 85004

FREE AND OPEN TO ALL GRADE LEVELS

Students planning on attending the fair can pre-register here. This will allow you to best utilize the scanner technology most colleges will have by creating and printing out your own barcode.

Phoenix Performing & Visual Arts Fair

Monday, Oct. 21, 2019 | 6:30 p.m. – 8:30 p.m. Phoenix Convention Center – West Hall 2

CLEP Testing at Estrella Mountain Community College

EMCC is now an official CLEP testing site. The College-Level Examination Program (CLEP) helps you earn college credit for what you already know at a fraction of the cost of a college course. Some of the subjects include: French, German, Spanish, History, Economics, Psychology, Math, Business, and English. You can shorten the time it takes to get a degree - you can apply up to 30 credits of CLEP credit to your Degree.

Register for CLEP tests online at clep.collegeboard.org

Pay your testing and proctoring fees

Schedule your exam at EMCC's Testing Center in Komatke Hall

Send your test results

For more information about CLEP testing or schedule a CLEP exam by contacting the Testing Center by phone 623.935.8860 or email, emcctesting@estrellamountain.edu
The Common Application

More than 700 OUT OF STATE colleges.

Only one application, APPLY HERE