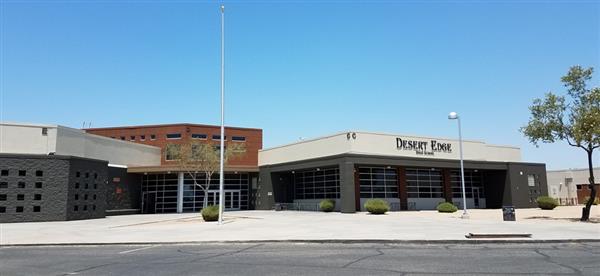 Located near the Estrella Mountains, Desert Edge High School is the third high school in Agua Fria Union High School District, opening in the fall of 2002. Desert Edge was the first "Green" Leadership in Energy and Environmental Design (LEED) silver certificate high school in Arizona, and the fourth in the nation.

Desert Edge is an A+ School of Excellence! The A+ School of Excellence™ Program is a comprehensive school assessment program that celebrates outstanding schools and brings to light the positive stories and successes happening in public schools every day.

Desert Edge has been awarded the Washington Post's America's Most Challenging High School 2016 and 2017, and US News and World Report Best High School in America Bronze Medal 2016 and 2017

Desert Edge is located on Estrella Parkway and Yuma Road near the Goodyear Ballpark, spring training home of the Cincinnati Reds and Cleveland Indians.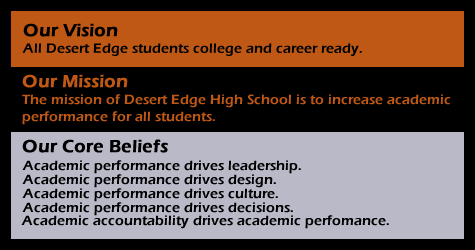 The approximate student population for the 2018/2019 school year is 1700.