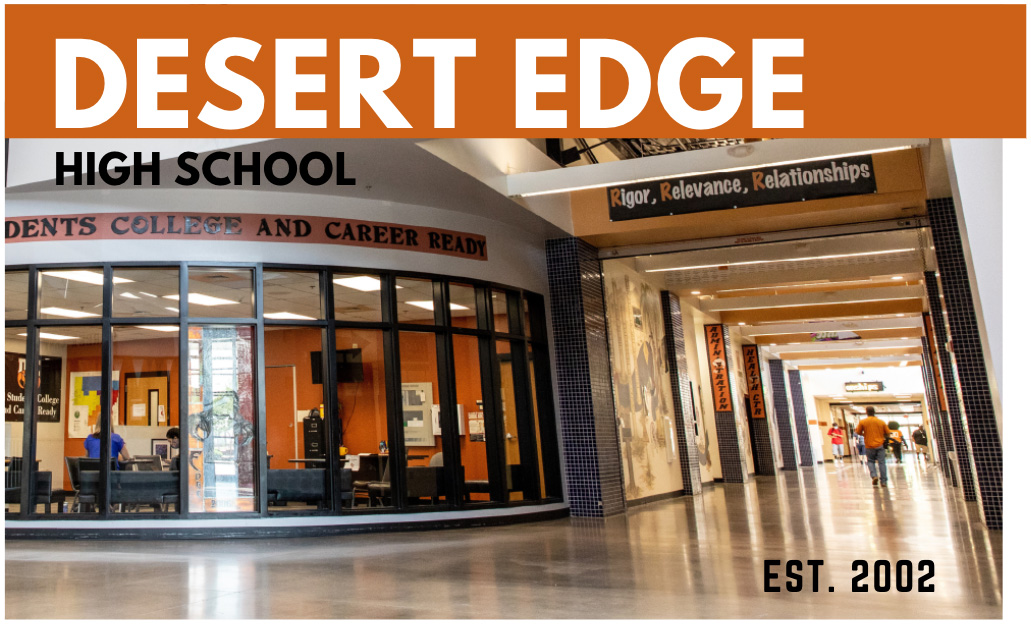 Desert Edge High School (DEHS) has developed a stellar reputation for its award-winning academics, athletics, agriculture and performing arts programs. Principal, Mrs. Gretchen Hann says the campus culture makes the school successful. "We focus on academic rigor and building positive relationships between students, staff, parents and community," she noted. This intentionality has led to countless positive outcomes and DEHS being designated as an A+ School of Excellence.
Desert Edge High School


Desert Edge High is the district's third high school, opening in the fall of 2002, with classrooms for 1800 students. Desert Edge High was the first "Green" Leadership in Energy and Environmental Design (LEED) silver certified high school in Arizona, and the fourth in the nation. It is a comprehensive high school with full academic, fine arts and athletic programs. DEHS has two signature programs; Conservatory of Arts & Design and Agricultural Education in addition to several Career and Technical Education courses including Career Exploration, Graphic Design, Interior Design, Sports Medicine, Film & Broadcasting and Marketing.
For decades, parents and businesses have supported DEHS. This has made a positive impact on students' academic success. Staff, alumni and current Scorpions often say being connected to DEHS feels like being part of a family.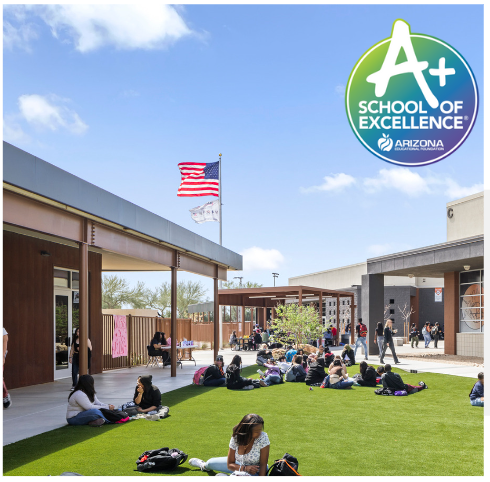 The high school has earned the distinguished designation as an A+ School of Excellence. This award recognizes Desert Edge's innovative instruction, community/parent involvement and Academic achievement. "We are proud of the ongoing success of our graduates," says Mrs. Hann.
Principal Hann values having parents as partners and understands how essential they are to their student's education. She believes that by working together, every student at DEHS has a pathway to their dreams, whether attending college or trade school, running their own business, or joining the military.