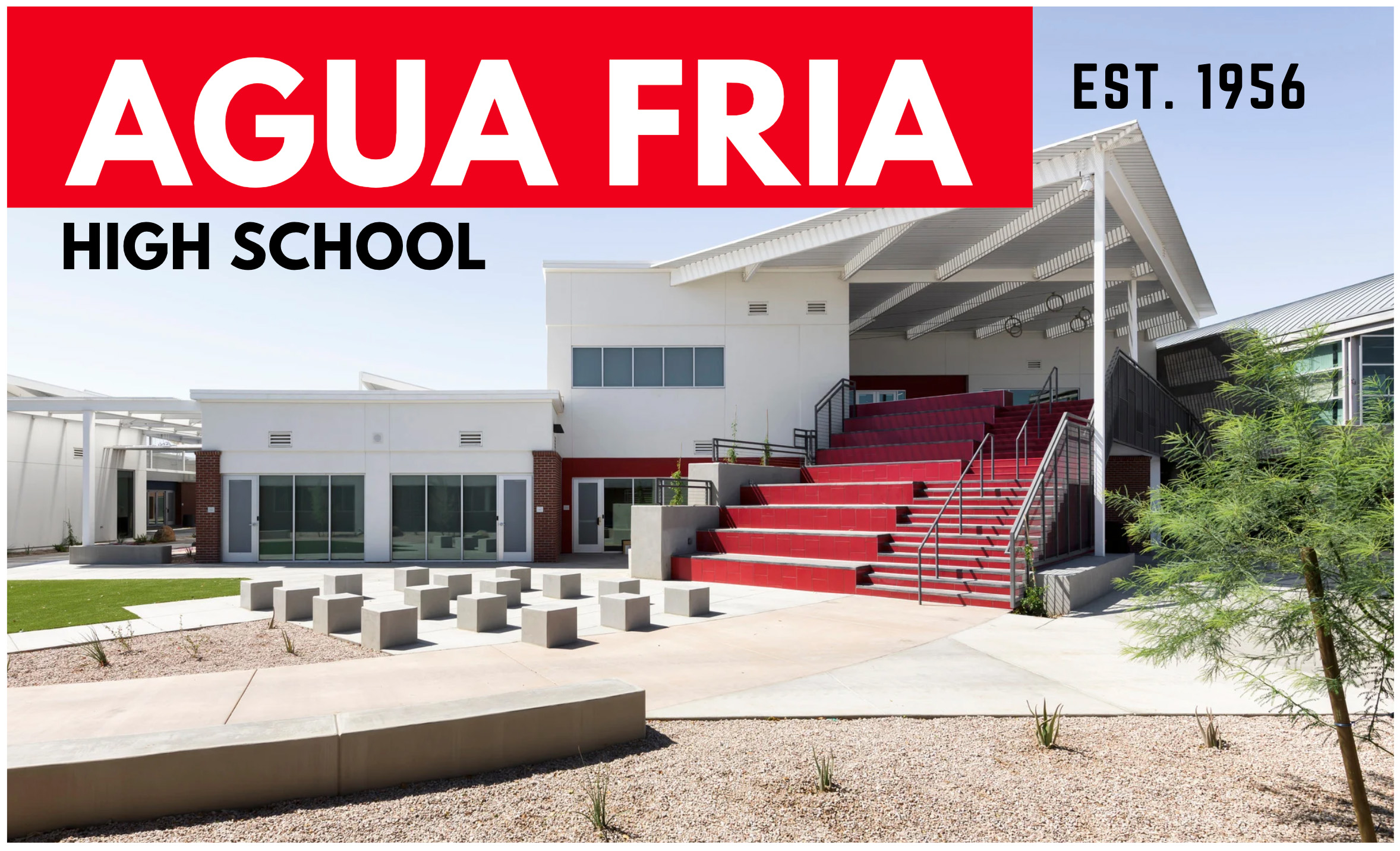 Agua Fria is the first high school built under the Agua Fria Union High School District. Our motto is Honor First, Win or Lose, and it guides our academic, personal, and community-related initiatives. Our open campus encourages both teachers and staff to interact often throughout the day. We're proud to be the Owls by demonstrating leadership, dignity, and the ability to be modest in victory and courageous in defeat. Agua Fria High School inspires the best version of yourself.

Mrs. Autumn Daniels is proud to serve as the Principal of Agua Fria High School (AFHS), located in historic downtown Avondale. Throughout her 15-year professional career, she has poured her heart and soul into the school. "Being an Owl is truly a unique and extraordinary experience. The school is rich in history and filled with traditions," she said enthusiastically. Her favorite events are the Homecoming festivities including the school parade and bonfire, and assembly with spirit stomp and headbang.

As Principal, Mrs. Daniels is focused on providing students with a sense of belonging in order to foster their academic success. "Creating an exciting and enjoyable high school experience keeps students engaged in learning."
Agua Fria High School was the first high school built in the District and is rich in history, tradition, culture and pride. The school's motto, "Honor First, Win or Lose," guides academic, personal and community-related initiatives. AFHS is home to the well-respected Junior Reserve Officers Training Corps program, Construction pathway and Entrepreneurial Academy.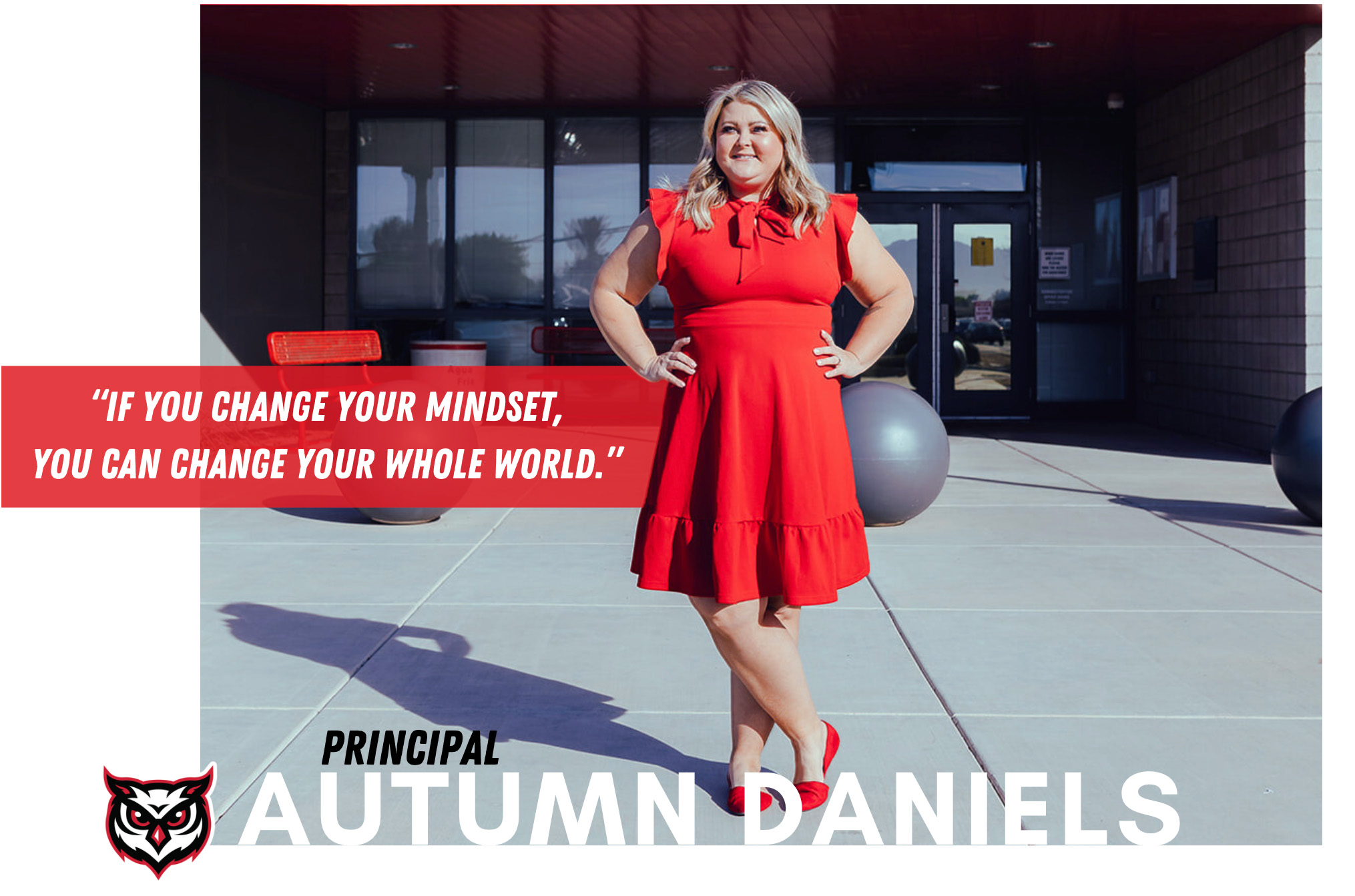 "My team's overarching goal is to help students feel valued and involved. Employing this strategy has produced great results," she commented. Agua Fria High School boasts a 91% graduation rate, higher than the National and State averages. When students complete high school, they have
the education and confidence to pursue their dreams. Several notable AFHS graduates include actress Chelsey Crisp, professional athletes such as Everson Griffen, Sammy Solís and Randall McDaniel, and highly decorated service members like Eliseo C. Félix and Samuel Johnson.