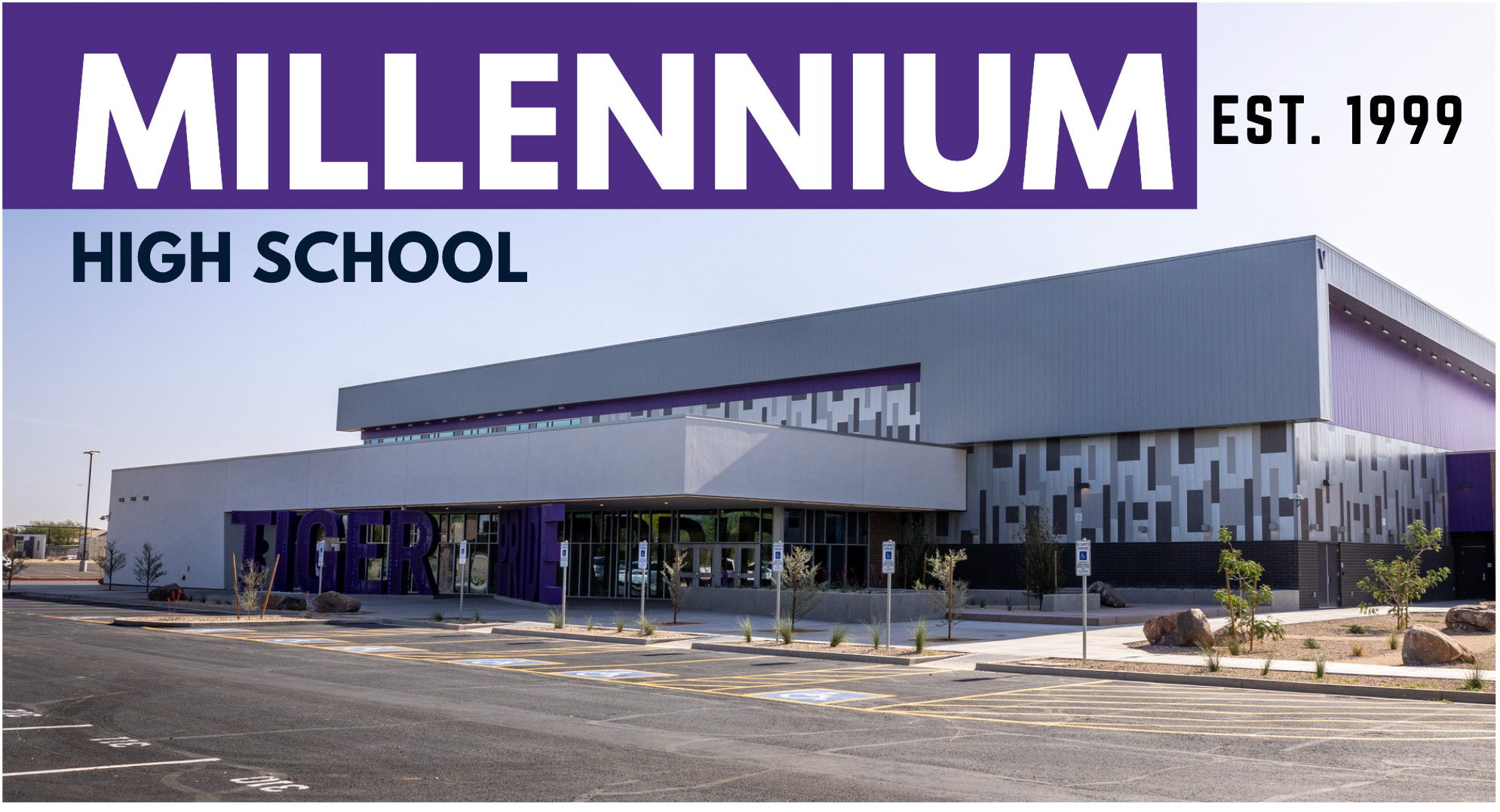 In 2022, Millennium earned an "A" letter grade from the Department of Education and boasts a 93% high school graduation rate.
Since its opening in 1999, Millennium High School (MHS) has been a top choice for families. What draws students to the campus is the rigorous academic opportunities, robust performing and visual arts, competitive athletics, and career and technical education programs such as culinary arts, sports medicine, and media production. The school is also home to the District's distinguished International Baccalaureate program, which enrolls approximately 300 students annually.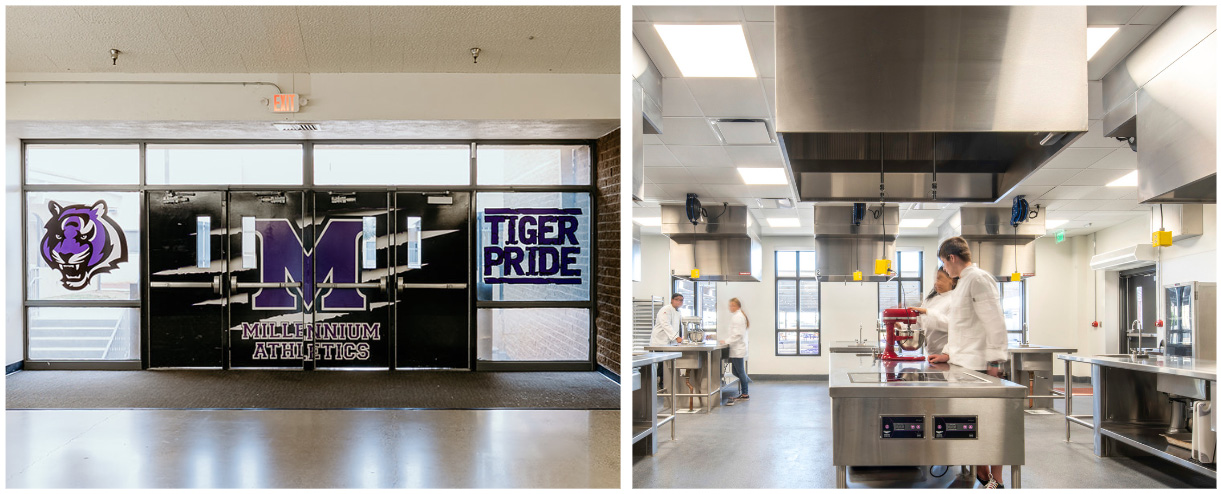 When asked what makes Millennium special, Mrs. Nichole Bundy, the principal proudly shared, "Our team of educators is motivated by a mission to create a better world through education. Millennium staff make genuine connections with students both as individuals and as learners. The commitment to creating a world-class learning environment has proven successful."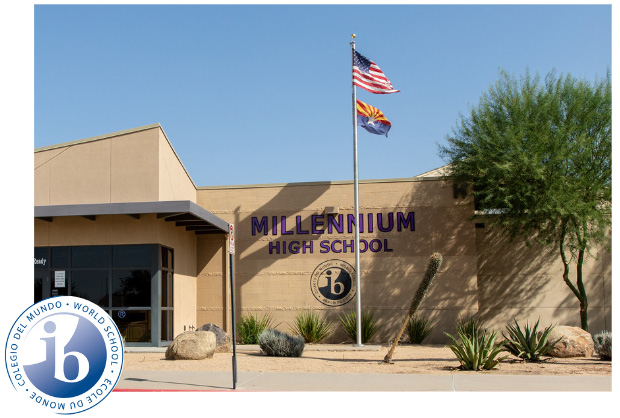 Millennium High School is a sound academic institution with a successful track record of preparing students for post-secondary opportunities. The home of the Tigers offers a rigorous curriculum and exceptional opportunities for participation in athletics and extracurricular activities.
"I have immense pride in MHS and take personal responsibility to ensure every student graduates from high school ready to succeed," said Mrs. Bundy. "Life in the 21st century's interconnected globalized world requires critical-thinking skills and a sense of international-mindedness. So at MHS, we ensure each student has a four-year plan that prepares them to accomplish their goals and dreams. Our students understand their talents will help shape the world."