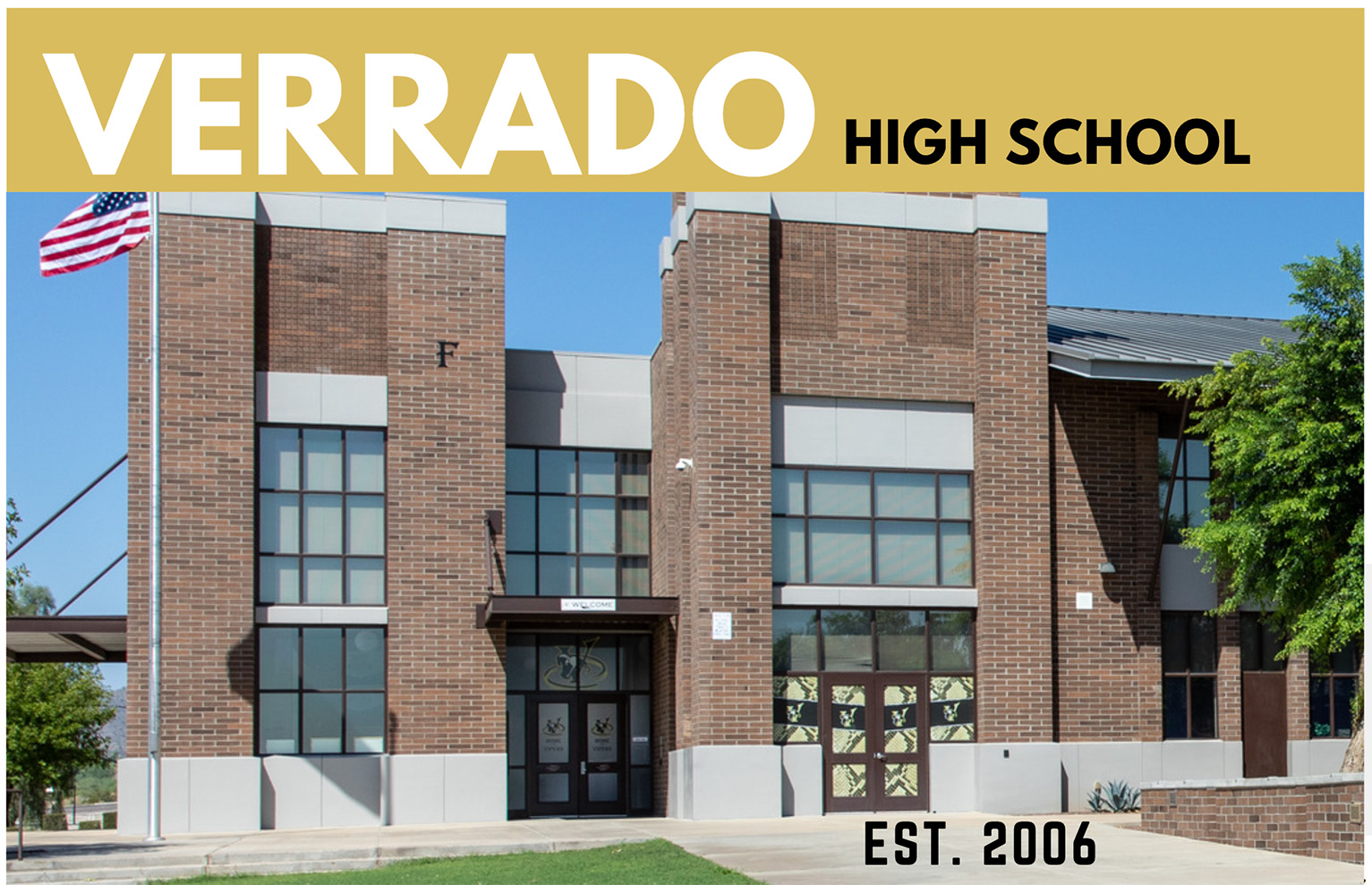 Verrado High School (VHS) is a place where students can find their passion. The classrooms were intentionally designed with just three walls to enhance collaboration among teachers and interaction between students. The open concept provides an engaging learning environment that benefits students and staff alike."VHS is an inclusive campus. As Vipers, we think of ourselves as one Verrado community and that we are more successful when we work together," Principal Mr. Kevin Thomas explained.

That positive mindset helped Verrado High School recently earn an "A" from the Arizona Board of Education. The letter grade is calculated by measuring academic growth, scores on the statewide assessment, high school graduation rates, and educational acceleration. "This is an educational accomplishment the entire community can be incredibly proud of," Principal Thomas expressed. "The letter grade is a testament to our students' hard work and dedication, recognizes our teachers' educational excellence, and is a nod to the ongoing support our community has provided our school."

In addition to this and other academic accolades, VHS has a long list of awards and accomplishments. On the walls at VHS are numerous plaques and trophies showcasing athletic wins and club accomplishments. Among the items is a banner that was given to the school by pop singer Katie Perry, when a student-produced video of her song "Roar" caught national attention. Plus several Emmys won by the student TV and Film program are displayed.