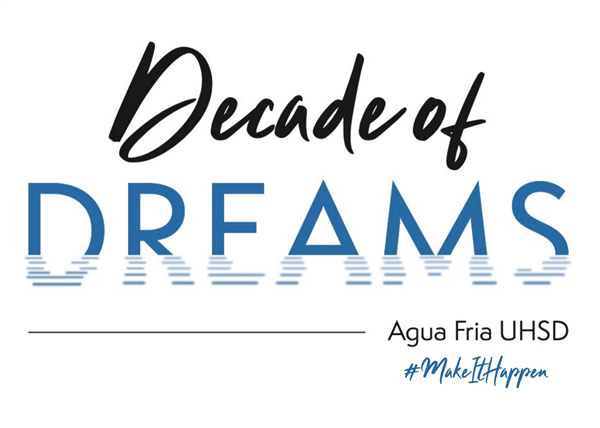 Decade of Dreams

Agua Fria UHSD is creating a Decade of Dreams, which will serve as our 10-year strategic plan. This endeavor will provide the community with an opportunity to give their input and help shape the future of education. The region's growth provides opportunities to forge new community partnerships, further develop students as leaders in innovation and create the best high school district in the nation.

Summer 2021: Initial Framework (Completed July 20, 2021)
Fall 2021: Community Meeting
Early 2022: Completion of Plan
Spring 2022: Presentation to the Governing Board

*Timeline will be updated to include actual meeting date(s)

Dream Team

The work we do as a school district is not exclusive to the families and students we serve. Everyone is welcome to become part of the success of Agua Fria UHSD, including retirees, elementary districts and charter schools, faith-based organizations, small businesses, large companies and government entities. Together we can #MakeItHappen.

If you're interested in being part of the Decade of Dreams, please click here.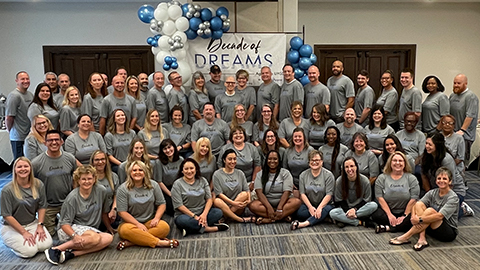 Leaders from Agua Fria UHSD gathered in July 2021 to begin creating the framework for the Decade of Dreams.